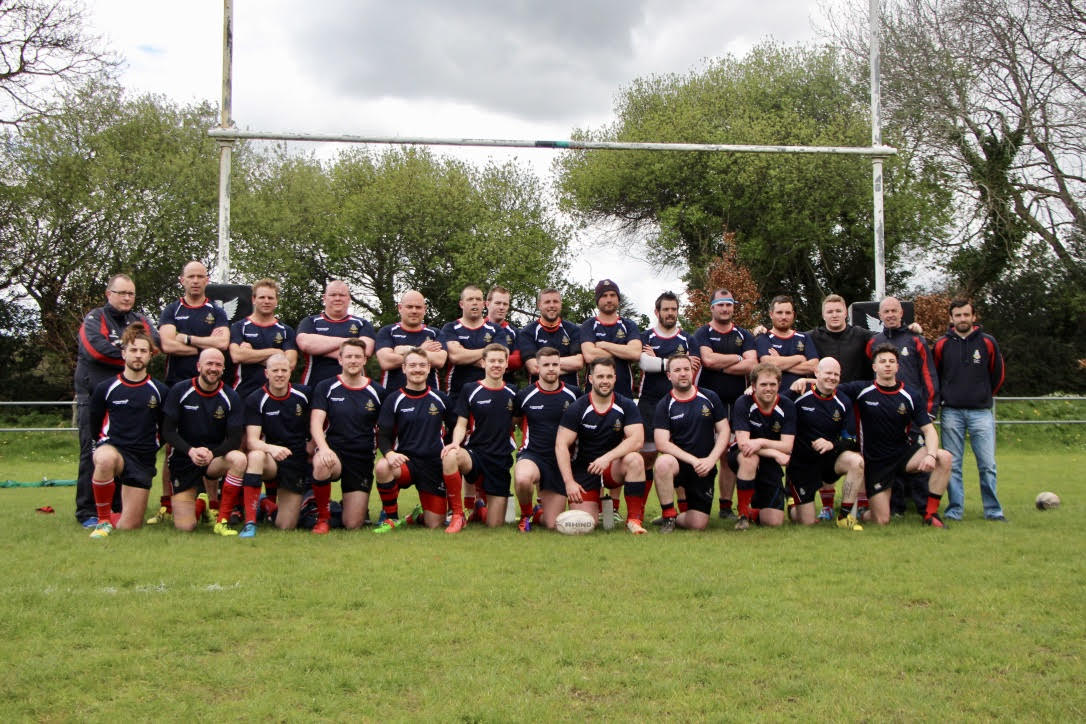 Tallaght Rugby club are in the final of the Metro League Division 7.
They head to the heart of Leinster rugby to take on Old Wesley in Donnybrook Stadium this coming Saturday at 3PM.
It's the second year in a row that Tallaght have made the Division 7 final. Last year they took on DLSP but in the three regular season games they lost each time. This created an understandable lack of belief going into the final and even though Tallaght found bravely and actually led narrowly for three-quarters of the match, DLSP duly won in the end.
This year is different though!
Tallaght face Old Wesley, a team they've played twice this season without losing. The first time they played each other it was in Tymon Park and the young Wesley team roared into a 12-0 lead after ten minutes. It looked like it would be a long and tough day at the office for Tallaght but then Tallaght went and scored seven tries and converted six of them! It was the sort of day when everything Tallaght tried came off and they cruised home 47-17 in the end. The Wesley players were visibly shocked leaving the pitch!
The next time Tallaght played Wesley it was a re-arranged fixture in March due to the disruption caused by the snow. So Tallaght played on a main pitch in Donnybrook on a horrible wet Wednesday night under lights. By that stage Tallaght looked like they were going to be squeezed out of the final as a result of a couple of poor away defeats to Bective and Seapoint, two game Tallaght really should have won.
Tallaght had set themselves a task to win the last three games to get to the final but the game away to Wesley wasn't going to plan. With twenty minutes to go they were 13-0 down and the situation was drastic. However Tallaght showed real character and stuck together as a team. Adam Nolan scored 13 points from a try, a conversion and two penalties to earn Tallaght a draw. The draw pretty much guaranteed Wesley's place in the final but crucially, it left Tallaght's fate in their own hands. They now really had to win their last two games and they won the first one 52-24 away to UCD.
Next up though was Seapoint who had led the league for virtually the whole season. Tallaght needed to not only beat them, they also needed to win by eight points or more to deny them a losing bonus point.
Tallaght won 24-0!
So Tallaght got to the final with something to spare but Old Wesley have home advantage due to having lost one fewer game over the season.
Tallaght coach Tom Leigh is very proud of his team's achievements so far. "Tallaght rugby club have reached the league final for the second year in a row and it's not by chance. It has come about from hard work and commitment from all the players and all the other club members working together to achieve the goal of progressing Tallaght Rugby Club to reach their full potential. Tallaght Rugby Club is very much part of the community and Saturday's final is a massive chance for our team to show to the community how proud we are of Tallaght. We hope all the community will get behind us and make that push to bring home our first official Leinster title back to Tallaght and in doing so put rugby to the fore and encourage more kids to pick up a rugby ball and join our Club. Hopefully one day Tallaght can produce players to represent Leinster and Ireland. All the team and management are looking forward to the massive challenge that awaits us on Saturday and we are focusing on getting the performance right and really enjoying the experience against a massive club in Old Wesley in Donnybrook."
The support for the men's team this season has been exemplary. The sideline has been full of wives, girlfriends, children, friends and family at both home and away games. There has been mutual support between the men's and women's teams too with each team turning up to support the other and this has brought the whole club closer together.
But for this game we want to expand even beyond that and invite anyone from Tallaght, regardless of whether they know anyone on the team, to come to Donnybrook next Saturday to support their local side.
So if anyone is free, please come over and support the lads and hopefully they can reward everyone by bringing the trophy back to Tallaght.
Don't stop believing!!!!
Metro League Division 7 – Final
Saturday 7th April 2018
Old Wesley v Tallaght 1st
Donnybrook Stadium
Kick-off 3.00PM