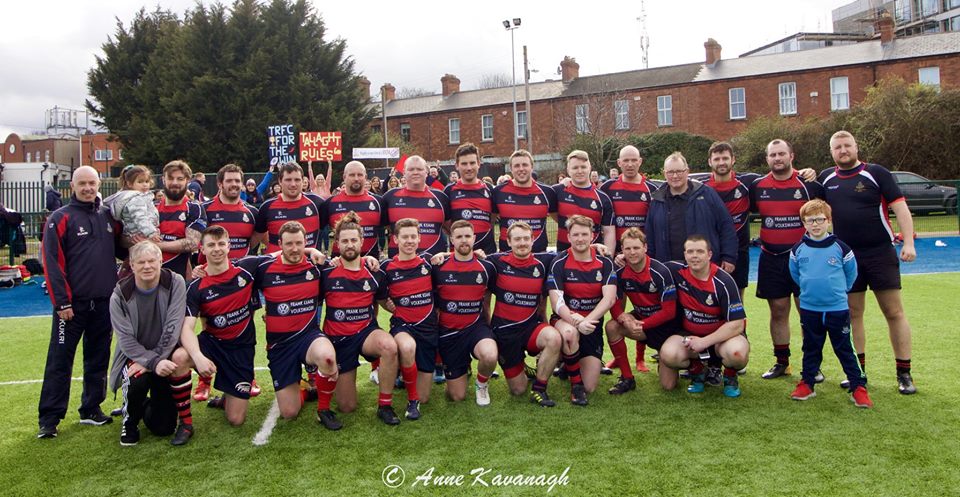 Tallaght RFC are back training and are on the lookout for new players to join their men's, women's and youth's teams. The club has come on in leaps and bounds in recent years but the only way to keep the progress going is to grow the player numbers at all levels. Australian full back Simon Collie joined the club in recent years and has become one of the mainstays of the team.
"I joined TRFC three years ago when I moved to Tallaght from Australia (one word … a woman!). Aoife knew a member of the club (Tony McManus) and got in touch with him and I started training with the club the week after I arrived in Ireland. Rugby has always been a huge part of my life in Australia so to find a club as welcoming as TRFC was a big relief. The lads have very quickly become not only team-mates but my friends and I will be forever grateful for the warm welcome I received from them and the coaches. The club is like a family, between social nights, our game days, women's team, our youth division and our supporters, everyone is invested in the development and progression of the club. The improvement I've seen both on and off the pitch since I arrived is substantial and that is due to the commitment of the members of the club and their desire to move TRFC forward. I look forward to many more seasons of good rugby, good banter and good times with each and every person that has made my time with Tallaght rugby so enjoyable. D24 rugby is where it's at!"
Simon was an experienced player when he joined the club and while those are always welcome at Tallaght, the door is also open for beginners as well. Many of the club's best players hadn't played rugby before joining but they quickly learned to play in the supportive environment. An example of this is Cíara McLoughlin from the women's team.
"I had never played rugby or any team sport before. It was something I used to regret; not getting involved with a sport when I was younger. So after joining TRFC at 26 it shows it's never too late to start! One of the best decisions I've made was joining Tallaght rugby club! It is like been part of a family. I've made loads of new friends and there is a great camaraderie and banter within the club. Both the men's and women's teams support one another and win or lose there is always a few drinks afterwards. Since joining Tallaght RFC my weekends have been full of rugby and socialising with the club and I wouldn't change it. I would highly recommend other women to take up rugby. You work hard and get fit while having fun and making new friends!"
The Tallaght's men's head coach Tom Leigh is optimistic for the season ahead. "Training for the new season began on the 24th of July and has been very positive in terms of numbers training. All the players are really looking forward to the new rugby season. Tallaght RFC have made massive steps in the last couple of years but as a club we are looking to improve both on the pitch and off the pitch in the coming season. The major target this year on the pitch is to improve the individual skills and our team skills. This will be achieved by game-based coaching to enhance player creativity, resilience and team cohesion. The players are really buying into the culture we are trying to promote and are enjoying training and even at this early stage their skills are improving. Tallaght RFC welcomes all new players, especially players who have never played before. At the end of the month we are going on a short tour to Waterford to help with the bonding and to get to know our new players."
Adam Nolan has taken over as captain of the men's team this season but he will also continue as head coach of the women's team. The women's team made massive improvements last season but Nolan knows he needs to grow the squad numbers to allow the team to move to the next level. "So far we have had an increase of six new players some whom have played before and some new to the game. The whole squad has shown great attitude in training and really want to learn and push on from last season. We have also put in some time in the gym and we owe a big thanks to A&C fitness for the work they have put in with the squad. The target for the season is to develop and push on from last season and hopefully target a league final."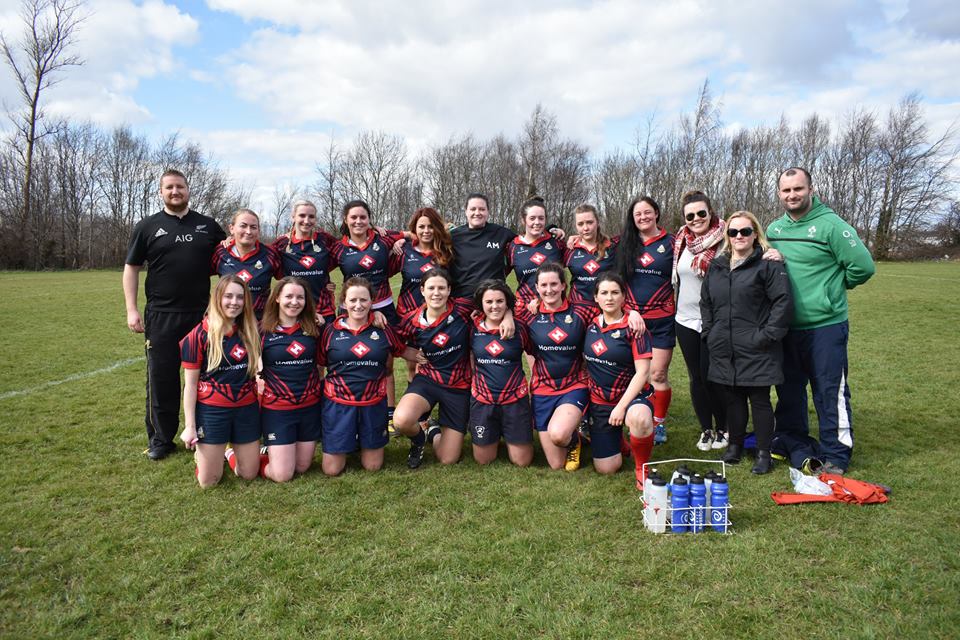 Jim O'Connor was recently appointed as Tallaght's honorary President for the season. "I'm hugely honoured to be asked to take on the role and I've very proud to be associated with Tallaght rugby. In recent years, rugby has grown massively in terms of popularity with the success of the provinces and the international team. For years I was just going to Leinster and Ireland games, but by chance I got involved with Tallaght RFC about twelve years ago and I can't emphasise enough how much it's improved my understanding and enjoyment of the game. While it's great to see the lads at Leinster win, ultimately you don't actually know them as people. When I'm cheering on the likes of Adam, Simon and Cíara from the sideline it's great to watch people you know play and succeed and have a beer and a chat with them afterwards."
"Tallaght RFC may not have the resources and facilities of other clubs yet but what sets the club apart are the people. Everyone is welcome to come along and take part and no one minds if you haven't played or been involved with rugby before. If you turn up and want to take part in any way, we're happy to have you! If you don't feel like playing, you can join the club as a pavilion member for 150 euros a year. You can cheer the teams on from the sideline and there are loads of jobs you can also do to help out such as tending the pitches, looking after kit and equipment and helping with fund-raising. As an extra bonus you'll then be entitled to apply for international tickets which are becoming harder and harder to get these days. If your son or daughter wants to try out rugby our youths' coaching team headed by Gerry and Audrey Fanning will be more than happy to welcome them to the minis and youths training on Sunday mornings. Youths training is provisionally scheduled to begin again in Firhouse community school on the 2nd of September but you can contact us though the Facebook page or through the TRFC website to confirm."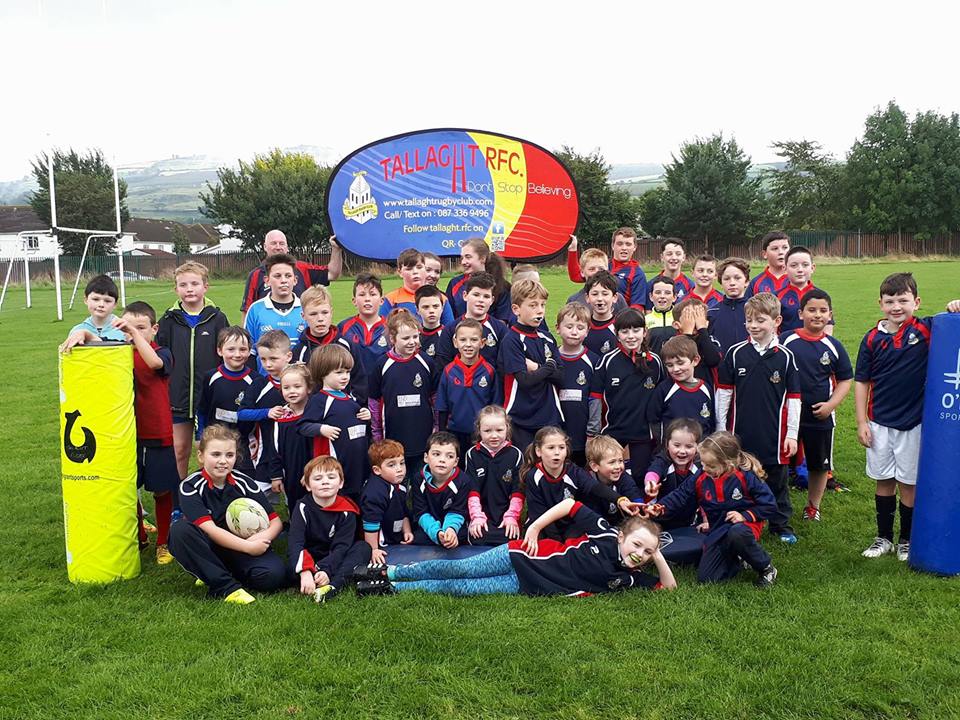 "It's been great to watch our team's improve on the pitch and the brilliant support they've received on the sideline too. Last season the men's first team played Old Wesley in the Division 7 final on the back pitch in Donnybrook. The result didn't go our way on the day but the Old Wesley club members were blown away by the numbers that turned up to loudly support Tallaght to the end. One of the great things about Tallaght RFC is the amount of people you get to know outside your normal social circle. I've met and become friends with people from a huge range of different jobs, backgrounds and countries that I never would have even met in normal circumstances let alone become friendly with. So if you're looking to try something different, improve your fitness and expand your social circle I would strongly recommend checking out Tallaght RFC and becoming part of the family."
You can contact the club through the website https://tallaghtrugby.com or through their Facebook page https://www.facebook.com/tallaght.rfc.