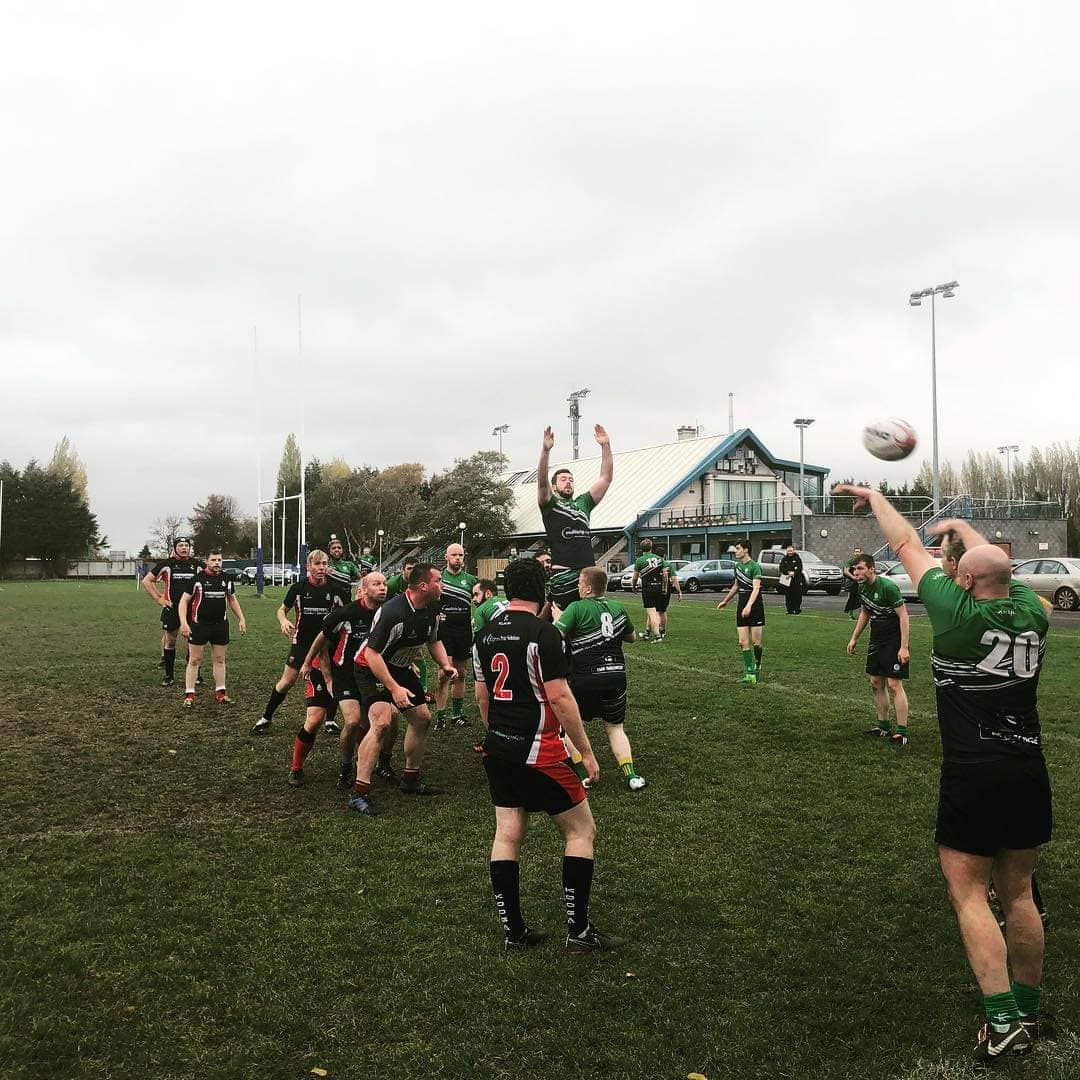 Emerald Warriors 7
Tallaght/DLSP 70
Tries: Barry Killoran 2, Lee Dawson, Dave Kelly, Sean O'Riordan 2, Michael Lebharr 2, Arran O'Loughlin, Sean Judd, Peter Kinnevy, Conal Lyons
Conversion: Jason Conboy 5
Metro League Division 11
Templeville Road
03/11/2018
Tallasalle travelled to Templeville road to take on the Emerald Warriors. Determined to be top of the league by the end of the day Tallasalle's forwards started the game at a furious pace. Simon Gaskell pounced on a loose ball outside the Warriors 22 and set off on a surging run towards the Warriors try line, being hauled down just short of the line. The ball was quickly recycled and finished off by Barry Killoran who dotted down the ball in the corner. From the next kick off the forwards again carried strongly and finished this second opportunity through Lee Dawson.
After 20 minutes or so the Warriors grew into the game and had Tallasalle under some serious pressure on their own line, but a combination of unfortunate errors from the Warriors and some brilliant last ditch tackling from Arran O'Loughlin kept the Warriors out. Tallasalle led 32-0 at the break with further tries from Killoran again, Dave Kelly and two from Sean O'Riordan.
The second half began in a similar fashion to the first with strong tackling and big carries from all fifteen Tallasalle players and six more tries followed from Michael Lebharr with a double, Arran O'Loughlin, Sean Judd, Conal Lyons and Peter Kinnevey. The last 10 minutes was all the Warriors though after Tallasalle's discipline deserted them towards the end. The Warriors, who had never given up and fought for the full 80 minutes, were rewarded with a converted try in the last play of the game.
But Tallasalle went ahead of Clontarf on points to sit on top of the league with four wins from four.
Report: Simon Gaskell