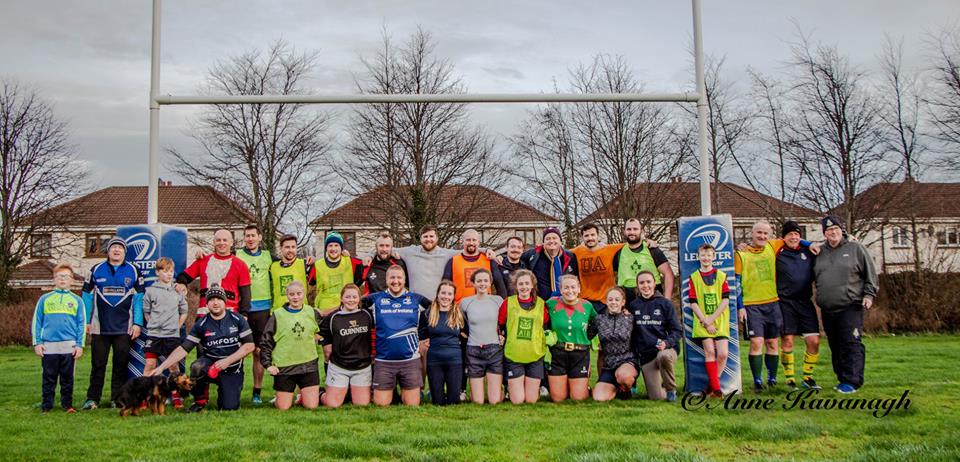 The St. Stephen's day game took place again in Firhouse and there was a great turnout for it. There were players from the women's, men's and youth's teams plus a few special guests. The game was played in a fun but safe way so all players could enjoy it apart from Andrew "Van Gogh" Rudd. There was plenty of Christmas jumpers and silly costumes including Nick Ahearne's fabulous kilt.
With regard to the game itself, it was expertly refereed (from the sideline) by Mr El Presidente Jim O'Connor in a calm yet elegant manner. The game itself was won 19-10 by the team in the bibs.
Thanks to all the players and the family and friends who turned up to support on the sideline. Thanks also to our resident photographer Ann "Kavo" Kavanagh, who got some brilliant photos, a selection of which is below.