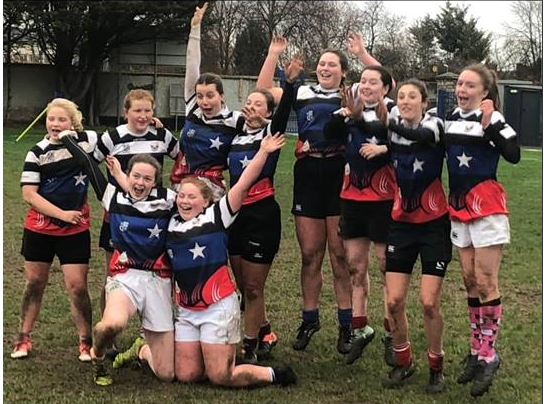 The Bisto's are the under-16s and 18's girls team made up of St. Marys, Old Belvedere and Tallaght players and named after their late great coach Phil "Bisto" Preston. They took on Wexford RFC on a wet and windy Saturday morning.
Despite the conditions the Bistos played some excellent rugby and scored four first half tries, two of which were converted by Abbie Keely to take a 24-5 half-time lead. To their credit Wexford fought back in the second half and scored two tries to make the score 24-15.
The match finished prematurely as Bistos player Susie Burzawa suffered a neck injury and was taken to hospital as a precaution. Thankfully it was just bruising and she was allowed to return home with her parents. Bistos coach Aileen McGovern was proud of her team's performance and she also thanked all the parents and supporters who stayed out in the terrible conditions to support the girls.