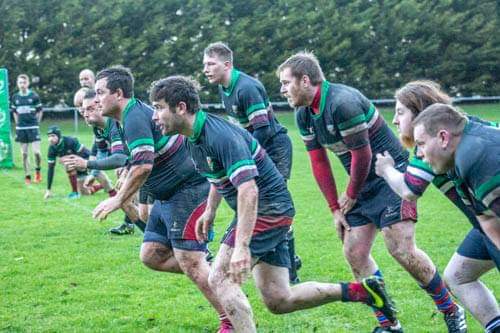 The Tallaght men's second team's merged for the season with DLSP's fourth team to compete in Metro League Division 11 as both were short of players and were unable to field full teams for fixtures. "Tallasalle" as they became known as started off with a narrow win at home to Swords. They followed that up by winning a thriller against CYM before thrashing the Emerald Warriors. They then had a bit of a dip losing narrowly away to both Swords and leaders Clontarf.
They bounced back well though by winning another shoot-out against CYM before thrashing the Warriors again to seal their place in the final. Their last match was a dress rehearsal for the final when they hosted Clontarf and the game ended in a ten-all draw. Tallasalle have done remarkably well considering they don't train together as a squad and often only meet each other for the first time when they're in a team together.
Tallasalle coach Damien Deegan has marvelled at how the two teams have come together. "I suppose the most important thing about the merger was to give both sets of club players game time but something special has developed from this bunch. They play for each other and have buckets of resolve but also they have proven they have real talent. To make a final in year one was way beyond everyone's expectations but is a credit and testament to all involved."
Clontarf will be tough opponents in the final but Tallasalle will put it up to them.
Final details:
Metro League Division 11 final
Saturday 23rd March 2019
Clontarf v DLSP/Tallaght
Castle Avenue
Kick-off 3PM