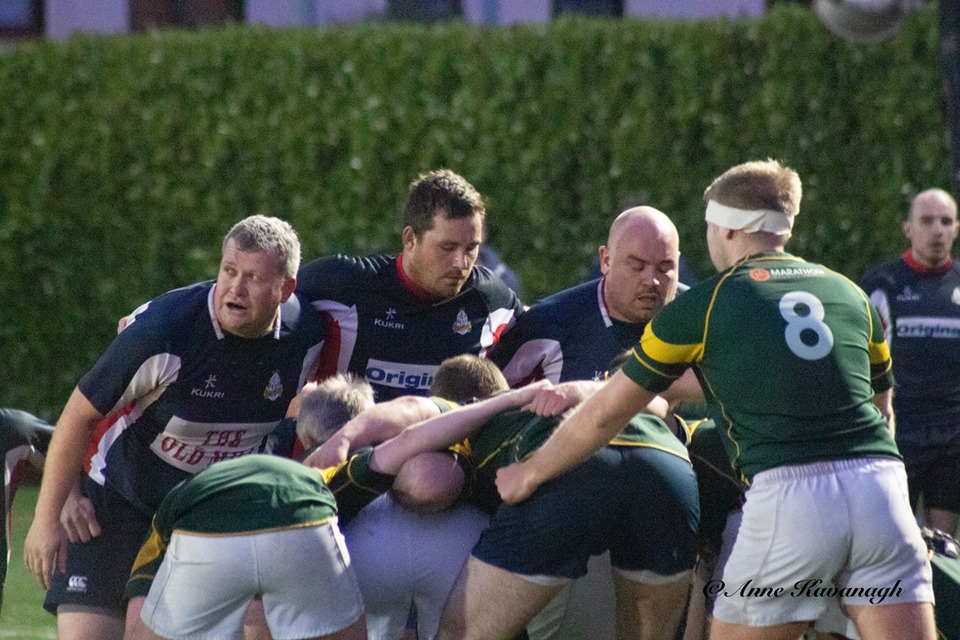 Railway Union 34
Tallaght 2nds 5
Try: Tony O'Loughlin
Dr. Kieran Foley Cup (Section B)
Park Avenue
06/09/2019
The Tallaghts 2nds team began their season under lights on a Friday evening by taking on Railway Union in the Dr. Kieran Foley Cup. Tallaght began brightly and soon had the home team under pressure after strong running from Joe Ivers and Kevin Quinn. However the home side was just that bit more experienced and they managed to repel the threat from Tallaght by stealing the ball at the breakdown, something that unfortunately became the story of the evening.
Tallaght had plenty of big ball carriers but the lack of understanding in a completely new backline meant that good field positions were squandered. Tallaght were also suffering a succession of unfortunate injuries which saw several players have to leave the field. This would come back to haunt Tallaght towards the end of the second half when Railway got over for two tries which they converted to take a 14-0 lead at half-time.
Tallaght did start the second half brightly and after some good handling full back Tony O'Loughlin was put in for a try in the corner to make it 14-5. However Railway responded with two swift tries in response to make it 24-5 and end the game as a contest. Tallaght kept fighting though and Rob Carthy was introduce from the bench to make an impressive debut which Mick Corrigan on the wing saved a few tries with some fine defence.
However after a harsh yellow card for Kevin Quinn, Railway scored two more tries to make the final score 34-5. Tallaght head coach Tom Leigh was proud of his team's performance though. "A good few of the lads had never played rugby before and pretty much all of them had never played together as a team. So I was delighted with the physicality they showed, especially in the first half when we kept them scoreless for so long. That Railway team is a very experienced side and eventually that told, especially at the breakdown. But there were a huge amount of positives and if we keep working hard in training, we will see the improvement quickly."
Tallaght RFC
Tony McManus
Stephen Kelly
Dave Kelly
Joe Ivers (Captain)
Colin Morrison
Aaron Morgan
Sean Judd
Kevin Quinn
Karl Segrave
Ciaran Stewart
Michael Corrigan
Shane Maguire
Ciaran Keane
Arran OLoughlin
Tony O Loughlin
Robert Carthy
Alan Bernes
Gary Doyle
Gavin McKeon
Brian Donnelly
Mark Keogh
Report: Jim O'Connor
Photos: Anne Kavanagh