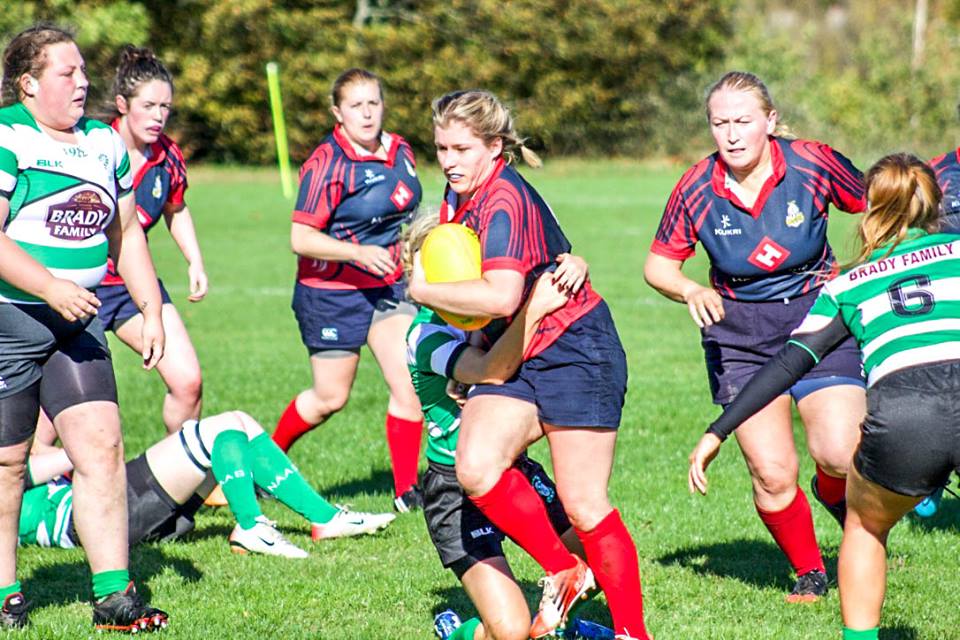 Tallaght R.F.C. 10
Tries: Marta Hoppe, Vicky Cobbe
Athy R.F.C. 21
Challenge Match
Pitch 100, Firhouse
15/09/2019
The Tallaght women's team took on Athy in a challenge ahead of the start of the league in two week's time. Tallaght started positively with Emma Irvin and Martina Fitzpatrick carrying strongly. After good work from the forwards, Marta Hoppe handed off an attempted tackle to go over for a try to give Tallaght a 5-0 lead. Tallaght held that lead until just before half-time when Athy got through for a try. They converted it to make the half-time score 7-5 to Athy.
In the second half Athy's greater experience told and they scored two breakaway tries and converted them both to take a 21-5 lead. However Tallaght finished the game strongly and number eight Vicky Cobbe scored a fine try in the last play of the game to make the final score 21-10.
Tallaght's new coaching team of Niall Mahon and Colin Keogh were disappointed with the result but were pleased with aspects of the performance. "We had a lot of new faces playing today and they all made a contribution, which was great to see" said Keogh. "When we stuck to our structures we played some very good stuff, but when we went away from the gameplan we struggled to hang onto the ball and panicked a bit. So we just need commitment from the group to work on this in training and then we will have a squad really capable of competing in the league this year".
Woman of the match: Emma Irvin