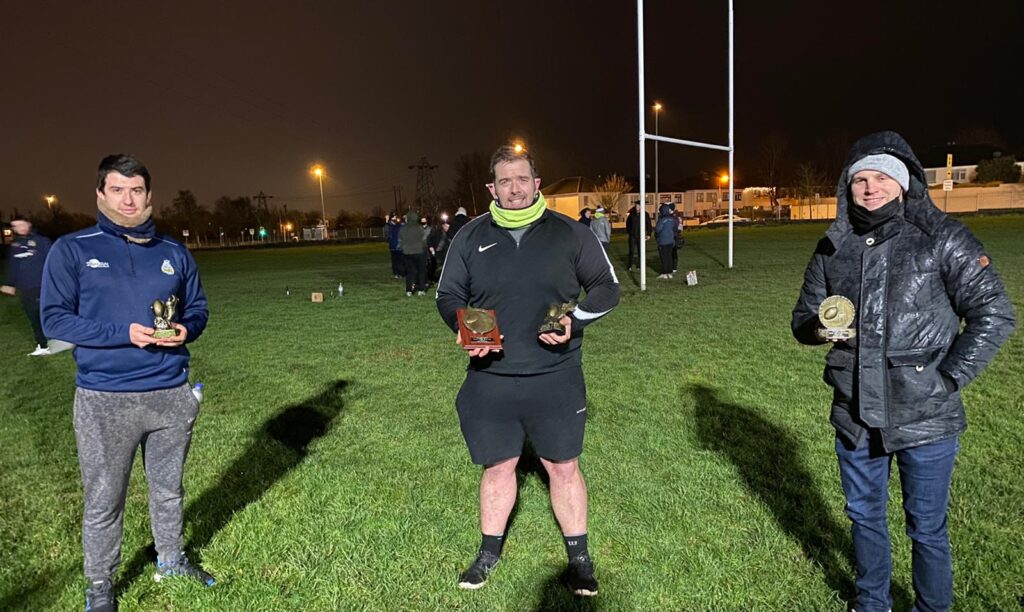 The Tallaght men's awards for the 2019/20 season finally took place on a cold and wet December evening after training. They had been delayed since the season was prematurely ended in March in the hope the whole club could come together to celebrate as normal by now. However Covid 19 had other ideas but the Tallaght management wanted to mark the achievements of the season before they faded too much from memory.

It was an excellent season for both the first's and second's mens teams. The firsts only lost one game in the league as they topped the table and were awarded the Division 6 Metro league title when the final was cancelled. In Division 11 the men's seconds team competed gamely to finish second to a dominant Clondalkin team who were awarded the title when the final was cancelled.
Hooker Ken McGovern was chosen by the coaches as the first team's Player of the year. He was also chosen by his peers as the Player's Player of the year, the first Tallaght player to be awarded both awards in the same season. Head coach Tom Leigh felt the double award was a measure of the respect Ken has in the club. "Ken was immense last season. His set-piece work was excellent and his ball carrying was superb. But where he really stood out was his defence. So many times we were under severe pressure on our line and Ken would be there time and again making massive hits. He was also a real leader off the pitch helping and advising younger lads."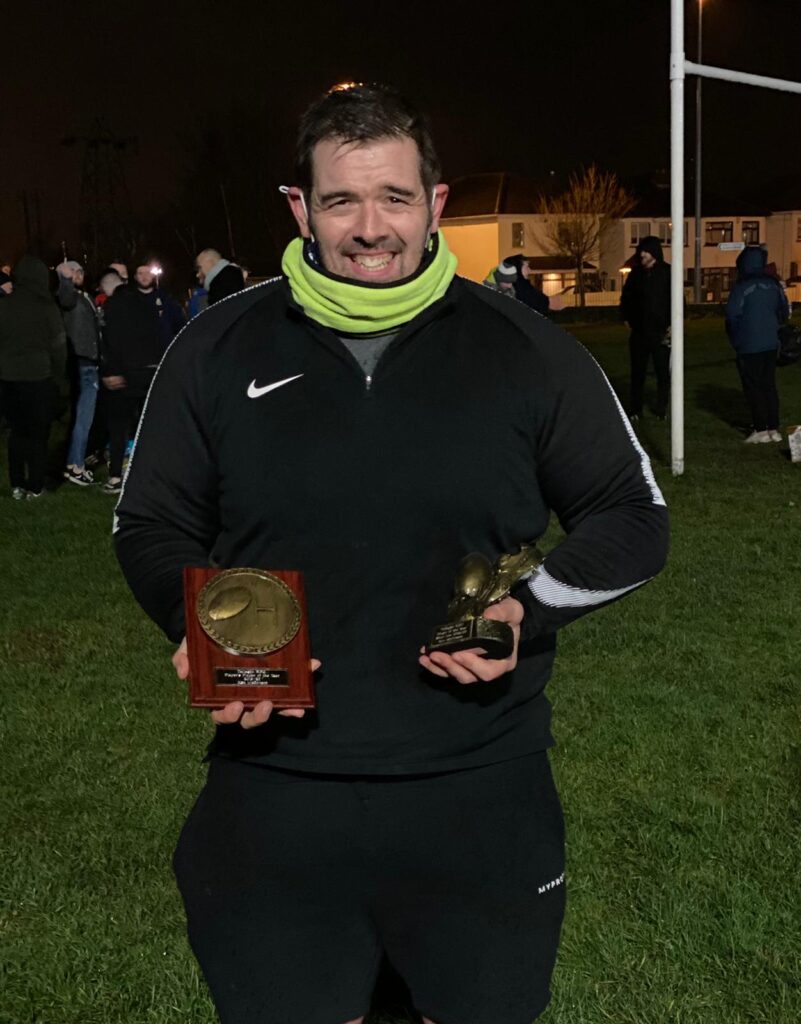 The second's team player of the year was centre Jordan Corrigan. Second's team captain/coach Simon Gaskell said Corrigan was a deserved winner. "We had a lot of new players who made a big impression so this wasn't an easy choice. But Jordan came in and was quality from the start bringing power, pace and aggression from midfield. Unfortunately as second's coach I mightn't have him much longer as he's starting to break into the first team squad now this season, but it's going to be great to watch him progress and fulfil his potential."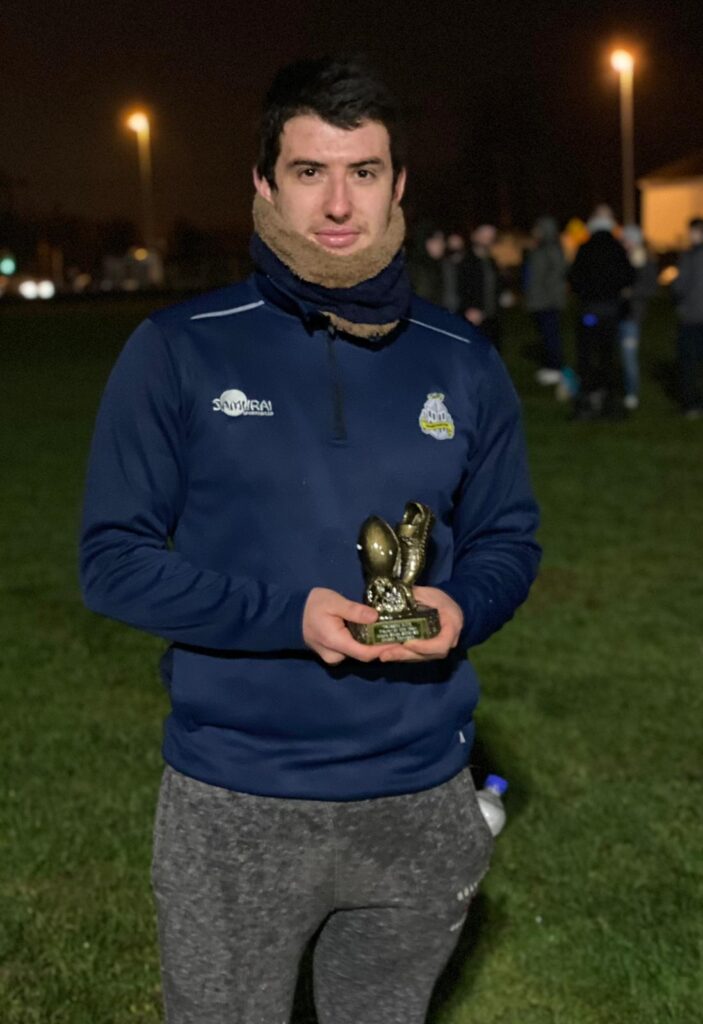 Finally the try of the season was awarded to Australian full back Simon Collie for his effort away to Barnhall. Collie has been one of the club's standout players and characters since joining five years ago. His pace, strength and balance have seen him score countless great individual tries on the counter attack so it's ironic that he's awarded try of the season this time for a great team effort.
The move started with a perfectly executed lineout just inside Tallaght's half. Then half backs Andy Rudd and Dave Clarke worked the ball to inside centre Denny McCarthy who had been in rampaging ball carrying form that day. But he surprised the Barnhall defence by turning to his right and executing a perfect cross field kick that landed into winger Aaron Shanahan's path.
Shanahan showed all his Gaelic football skills to soar and take the ball and then offload it, all in the same movement. Collie didn't even have to break stride as he took the offload and broke through stepping the Barnhall full back on his way to score under the posts. It was a try any team at any level would have been proud to score.
Well done to all the winners and hopefully some day soon we can do these awards together in nicer circumstances.
Happy Christmas and a happy new year to everyone at Tallaght RFC and all our friends, family and supporters!