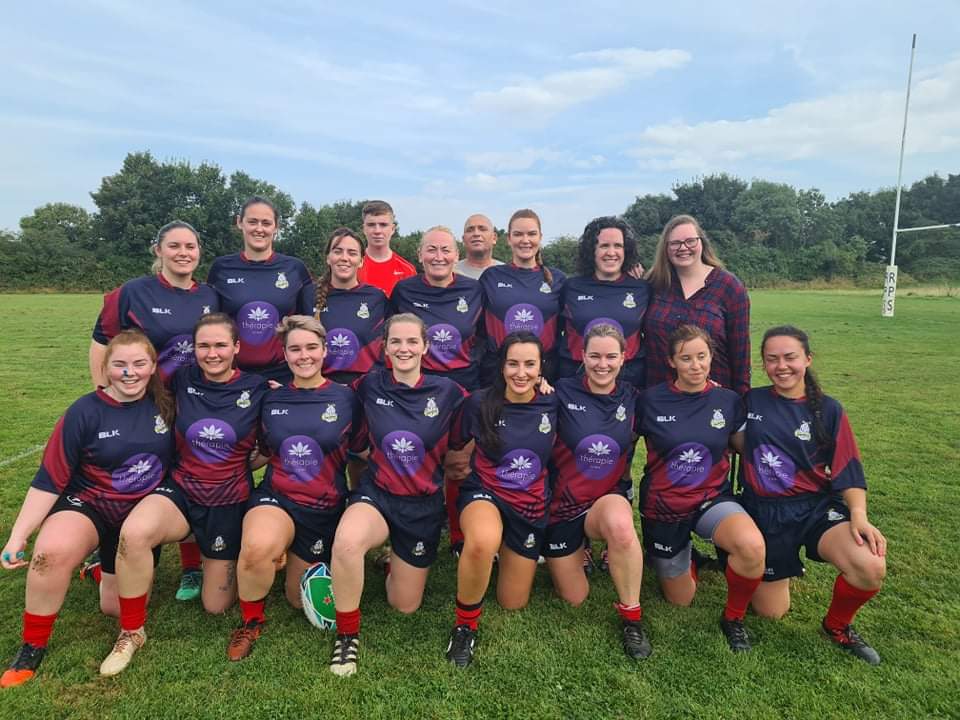 Greystonez R.F.C. 24
Tallaght R.F.C. 14
Try: Chloe Conroy, Eileen Shanahan
Con: Grainne Flood 2

Paul Cusack Plate
Dr. Hickey Park
19/09/2021
The Tallaght women's team played their second game of the season away to Greystones.
Tallaght began well and the excellent centre Chloe Conroy made a powerful burst through the middle and raced away for a try under the post. Grainne Flood converted and Tallaght led 7-0. They held that lead for fifteen minutes when Greystones scored a try to make it 7-5.
Tallaght were under pressure for the rest of their half as their failure to support the ball carrier in contact led to many turnovers. They defended bravely but finally gave away one too many penalties near their line and the referee awarded a penalty try to make it 12-7 to Greystones at half-time.
In the second half Greystones hit Tallaght with a double whammy of tries. They first scored a try to make it 17-7 and then from the restart they intercepted a loose pass to run a try under the posts and at 24-7 the game was over as a contest. However Tallaght didn't let their heads drop and Chloe Conroy made another great burst to get Tallaght into the Greystones 22. Tallaght showed good patience and after strong carries from Laura Dalton and Aisling Pyke, scrum-half Eileen Shanahan darted through a gap for a deserved try. Grainne Flood converted to make the final score 24-14 to Greystones.
Skipper Martina Fitzpatrick was encouraged with the performance of her team. "We started and finished the game very strongly. It was the period in the middle that let us down. But this is the first time we've come to Greystones and not shipped at least fifty points so the girls can feel proud of their performance. There is tonnes of stuff we can improve on though so it's important we work on that stuff in training. On behalf of the players I just want to thank all coaching staff for their hard work so far. Laura Dalton played her first ever game of rugby today and played well. Roisin Doyle played her first game in over two years after maternity leave and tackled like a demon. But Chloe Conroy was exceptional with the ball in hand today and is a deserved woman of the match."
Woman of the match: Chloe Conroy
Tallaght RFC
Larissa Marinelli Perreira
Martina Fitzpatrick
Louise Leonard
Aimee Travers
Karen Corrigan
Aisling Pyke
Eileen Shanahan
Grainne Flood
Lisa O'Connell
Rosin Doyle
Chloe Conroy
Erica Keegan
Sorcha Burns
Jelizaveta Maguire
Report: Jim O'Connor