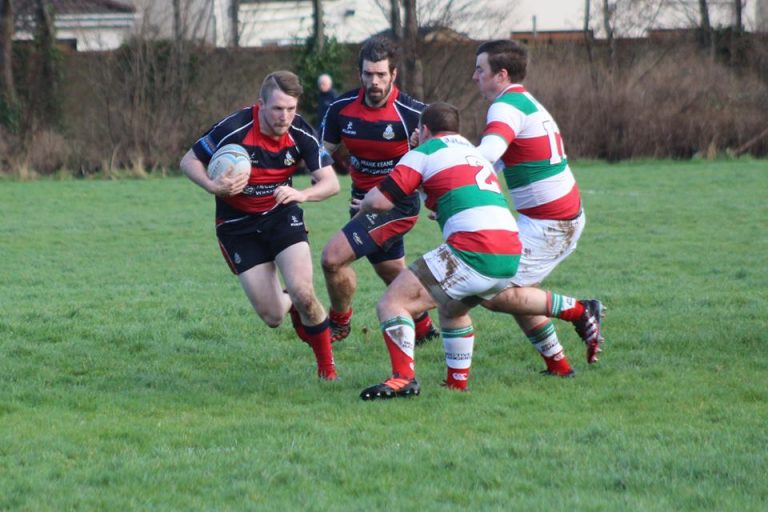 Tallaght 1sts 17

Tries: Adam Nolan, David Clarke
Con: Rob Hudson, David Clarke
Pen: Rob Hudson
AIB Dogos 32
Leinster League Division 3
Tymon Park
26/09/2021
The Tallaght men's first team began their Leinster League Division 3 campaign by taking on the AIB Dogos, the two teams having amalgamated last season.

After several slows starts to matches this season, Tallaght were determined to make a strong early impression. After repelling an early Dogos attack, they won a lineout close to the Dogos line. From the lineout lock Patrik Toth made a strong carry to get close to the line and then Adam Nolan forced his way over for a try from the recycle. Rob Hudson made the conversion to give Tallaght a 7-0 lead.

Unfortunately it proved to be a false dawn as the Dogos used the strong wind behind their backs to dominate the rest of the first half. Their experienced half backs were controlling the game and they fashioned a clean break that got them close to the Tallaght line. The Dogos pack followed up and after a number of phases they got over for a try to make it 7-5.

Then the Dogos out-half showed his stepping skills to dummy his way over for two tries, both of which he converted, to make it 19-5. He added a penalty to make the half-time score 22-7 to the Dogos. Tallaght began the second half well and Rob Hudson kicked a penalty before the Dogos out-half replied with a penalty to make it 25-10.
With the wind at their backs Tallaght were dominating possession and territory but their handling consistently let them down when they tried to convert that into points. The Dogos tried to catch Tallaght on the break and might have scored more were it not for the brave cover tackling of Andy Rudd and Rob Browner.
Tallaght's Joe Ivers was the unlucky one to be shown a yellow card after Tallaght conceded one too many penalties near their line. The Dogos took advantage to score a converted try which gave them the four try bonus point. Tallaght scored a late consolation try through Dave Clarke, who drop-kicked the conversion to make the final score 32-17.
Tallaght coach Tom Leigh was unhappy with his team's performance. "It's no disgrace to lose the AIB Dogos, they're a fine side. But we never showed them anything like our best game. Our handling skills were nowhere near our normal standard and we consistently wasted good chances with knock ons and poor passing decisions. However all the issues we had today are fixable. But we have to get the numbers up at training to work on these skills. This is a tough league and if we want to compete we have to really commit to improving."
Man of the match: Andy Rudd

Tallaght RFC
1. Alan Sower
2. Ken McGovern
3. Tony McManus
4. Al Moore
5. Patrik Toth
6. Josh Sweeney
7. Mark Keogh
8. Adam Nolan (Captain)
9. Andy Rudd
10. Darryl Keogh
11. Mick Corrigan
12. David Clarke
13. Ciaran Rudd
14. Rob Hudson
15. Rob Browner
16. Andy Caswell
17. Gary Kinsella
18. Joe Ivers
19. Niall Mahon
20. Kevin Quinn
21. Karl Segrave
22. Gavin McKeon
Report: Jim O'Connor