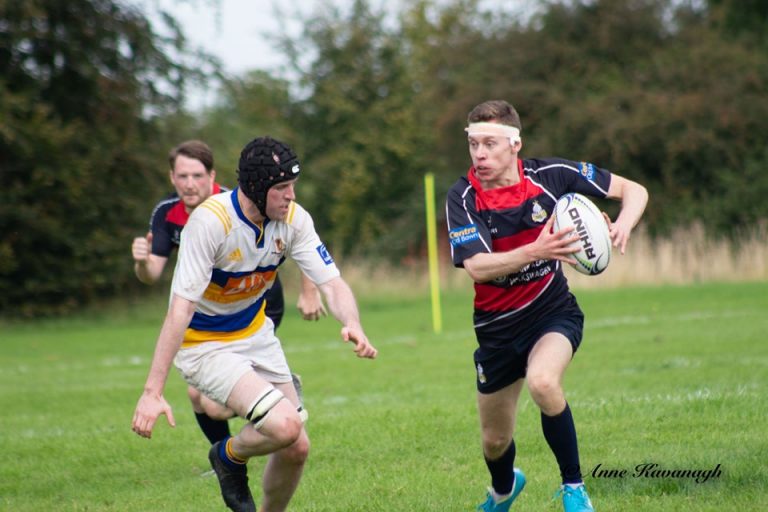 North Meath/Athboy 27

Tallaght 1sts 15

Tries: Rob Hudson, Andy Rudd
Con: Adam Nolan
Pen: Rob Hudson
Leinster League Division 3
Tymon Park
03/10/2021
The Tallaght men's first team played their second Leinster League Division 3 game away to North Meath/Athboy, the two teams having amalgamated for this season.

Tallaght started quite well repelling some early North Meath attacks with Josh Sweeney leading the way with some crunching tackles. Then the returning Jack Russell mad a strong carry which led to a Tallaght penalty. Robbie Hudson kicked the penalty to give Tallaght a 3-0 lead after fifteen minutes.

Unfortunately North Meath were the next to score when they intercepted Andy Rudd's pass off a scrum to run in a try to make it 5-3. Tallaght hit back well though with Rudd making several big tackles. This got them back in the North Meath half and after smashing away on the North Meath line for several phases, eventually Hudson barged his way over for a try to make it 8-5. Winger Leon Tarfin, making his debut for the firsts, make a big turnover just before half-time to protect the lead into the break.

Tallaght were confident they would kick on in the second half playing with the downward slope in their favour. However their second half performance was as baffling as it was disappointing. Having tackled reasonably well in the first half, Tallaght reverted to high, weak tackling which allowed the powerful North Meath ball carriers to make ground easily. This led to Tallaght being exposed out wide and North Meath took advantage to score four tries all virtual instant replays of each other. The converted just the one of them to take a 27-8 lead.
Tallaght hit back with a late try as Andy Rudd made a break to score a fine individual try. Adam Nolan made the drop-kick conversion and with seven minutes left Tallaght only trailed by 12 points at 27-15. However Tallaght's remaining attacks broke down through handling errors and North Meath/Athboy were comfortable winners in the end.
The defeat leaves Tallaght bottom of the table and next week they host leaders Portarlington. Tallaght have a huge amount of injuries at the moment, especially in the backs, but that second half performance simply wasn't good enough. To have any chance against Portarlington next week, they will need to find some form from somewhere.
Man of the match: Leon Tarfin

Tallaght RFC
1. Alan Sower
2. Ken McGovern
3. Tony McManus
4. Al Moore
5. Joe Ivers
6. Jack Russell
7. Josh Sweeney
8. Adam Nolan (Captain)
9. Andy Rudd
10. Darryl Keogh
11. Mick Corrigan
12. David Clarke
13. Jordan Corrigan
14. Leon Tarfin
15. Rob Hudson
16. Andy Caswell
17. Patrik Toth
18. Andy Grace
19. Colin Morrison
20. Kevin Quinn
21. Gavin McKeon



Report: Jim O'Connor