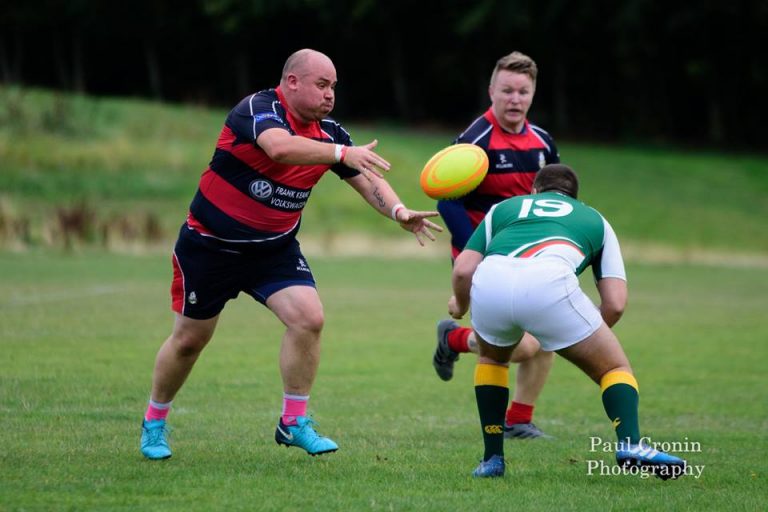 Tallaght 1sts 0

Portarlington 40
Leinster League Division 3
Tymon Park
10/10/2021
The Tallaght men's first team's tough start to the season continued as they went down to a heavy defeat to league leaders Portarlington.

The injury ravaged Tallaght team were 14-0 down after ten minutes. Though they improved after that and put together some decent phases Portarlington scored two more tries to lead 26-0 at half-time. The Laoismen scored two more converted tries to run out 40-0 winners even though Tallaght fought to the end to get on the scoreboard.

There was positives for Tallaght in the all action performances of back rows Aaron Hickey and Josh O'Brien and Rob Browner tackled bravely at full back. There was also first team debuts for props Gary Kinsella and Mark Curley who acquitted themselves well.
Tallaght coach Tom Leigh set things straight with his team. "Me and (backs coach) Gary Brennan are in coaching a lot of years. We've seen tough situations before and we know the only way to get through them is to work together. We have a four week break before our next game. We're going to hopefully use that time to let some players heal and to work on the basics of our game which is what is letting us down. So effectively, this portion of the season is done and now we're in pre-season for our next game on the 7th November v Clane. But it all depends on the work the lads put in over the next four weeks."
Man of the match: Aaron Hickey

Tallaght RFC
1. Alan Sower
2. Ken McGovern
3. Tony McManus
4. Al Moore
5. Patrik Toth
6. Kevin Quinn
7. Aaron Hickey
8. Adam Nolan (Captain)
9. Andy Rudd
10. Darryl Keogh
11. Ciaran Rudd
12. David Clarke
13. Jordan Corrigan
14. Rob Hudson
15. Rob Browner
16. Mark Curley
17. Gary Kinsella
18. Mick Corrigan
19. Josh O'Brien
20. Leon Tarfin
21. Colin Morrison

Report: Jim O'Connor