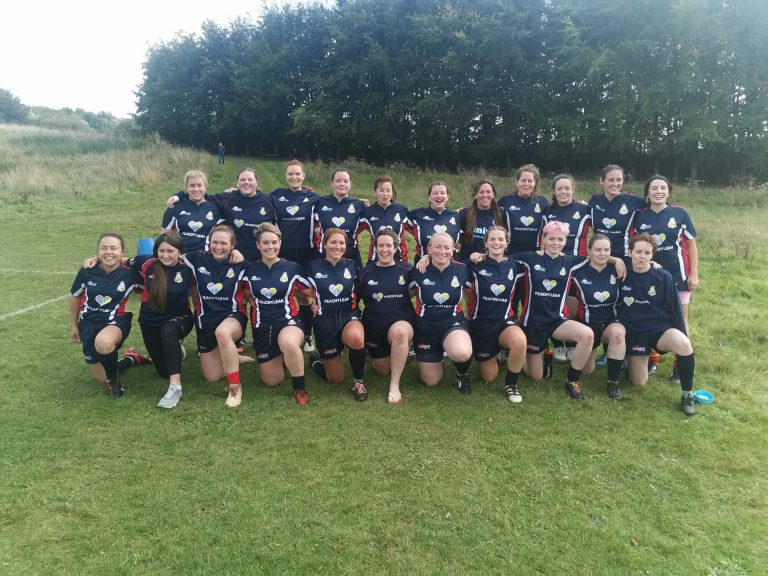 DLSP RFC: 0

Tallaght R.F.C 60
Try: Emma Irvin, Abbie Keeley, Eileen Shanahan, Cíara McLoughlin, Sorcha Burns, Chloe Conroy 3, Martina Fitzpatrick, Lisa Connors
Conversions: Grainne Flood 3, Abbie Keeley 2

Women's Leinster League Division 5
Kirwan Park
16/01/2022
The Tallaght women's team continued their Division 5 league campaign with a trip to De La Salle Palmerston in their first game of the new year. After losing their last game before Christmas at home to Kilkenny Tallaght were determined to bounce back.
Tallaght dominated the first half with Cíara McLoughlin, Chloe Conroy, Abbey Keeley, Emma Irvin and Sorcha Burns scoring tries and to give Tallaght a 34-0 lead at half-time. In the second half Martina Fitzpatrick and Lisa Connors scored tries and Chloe Conroy scored two more tries to complete her hat-trick. Grainne Flood and Abbie Keeley kicked five conversions between them to make the final score 60-0 to Tallaght.
Tallaght coach Sean Bishop was delighted to see him team record their third win of the season. "Last time out against Kilkenny, we were guilty of getting into a forward battle so this time we really wanted to use our backs as well. Scrum-half Eileen Shanahan managed the game really well and got the ball out sharply. Chloe Conroy and Ciara McLoughlin played for the first time in the centre but they combined superbly in both attack and defence and Abbie Keeley showed the class that had Leinster interested in her. In the pack Emma Irvin and Lisa Connors carried powerfully and Kim Letterfield just worked relentlessly at openside flanker, a position she could be made for. It was really tough to pick a player of the match but Sorcha Burns was just outstanding, making countless yards on the counterattack while also being really solid under the high ball."
"I want to credit the DLSP coach Dave and their players, who never let their heads drop and competed to the end. They had us under pressure at times and I was pleased with our defence, and their number 8, out-half and centres had strong games. But I'm delighted for our team and the way they showed their attacking abilities. Even with a few players missing today for various reasons, we still had 23 players tog out and the more players join, the tougher it is to get a starting place in this team. It's unfortunate our next game isn't for another five weeks at home to Navan but hopefully we can arrange a challenge match in between to try to maintain our momentum. But finally I want to thank the players and the coaching staff for all their hard work and hopefully we can finish the league campaign strongly with a couple more wins".
Player of the match: Sorcha Burns
Tallaght RFC
Veronica Criado
Emma Irvin
Samantha Leddin
Lisa Connors
Hilary Allen
Martina Fitzpatrick
Kim Letterfield
Louise Leonard
Eileen Shanahan
Grainne Flood
Sorcha Burns
Chloe Conroy
Ciara McLoughlin
Erica King
Abbie Keeley
Aimee Travers
Aisling Pyke
Lisa O'Connell
Lisa Maguire
Doireann O'Byrne
Caoimhe Young
Lisa Kennedy
Report: Jim O'Connor
Photos: Mark Luttrell