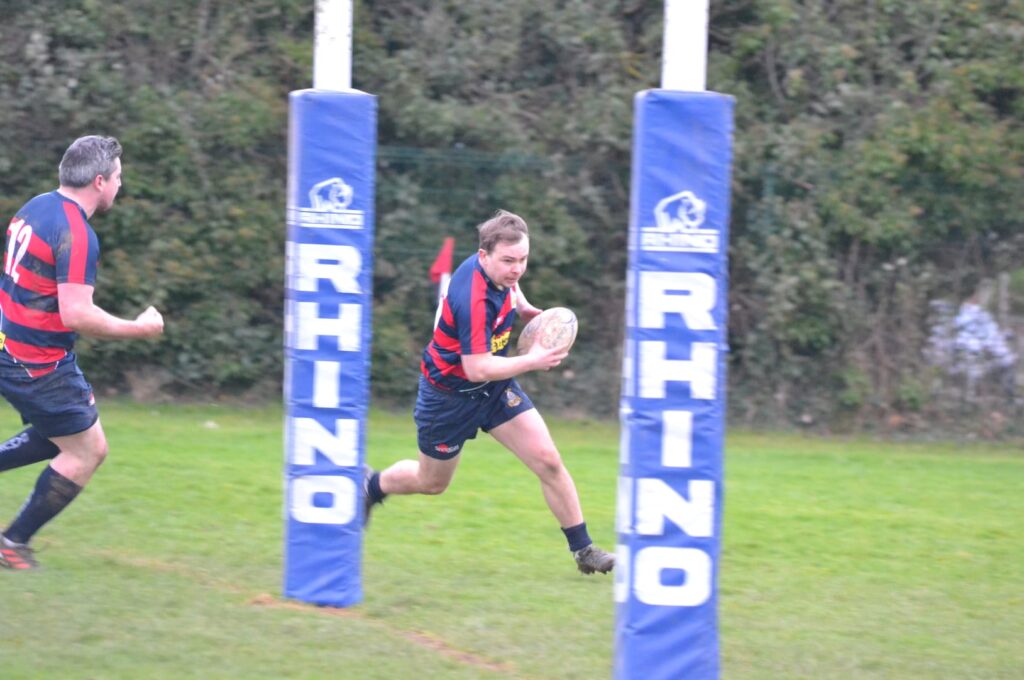 Clane 29
Tallaght 1sts 7
Try: Rob Browner
Conversions: Rob Hudson
Leinster League Division 3
Ballygappa Road
23/01/2022
The Tallaght men's first team took on Clane away in Division 3 of the Leinster League in their first game of the new year.
Tallaght had beaten Clane earlier in the season but this Clane team were made of sterner stuff and they scored off an intercept try after five minutes to take a 5-0 lead.
Tallaght fought back and dominated possession for the next twenty minutes and forced Clane into conceding several penalties. However Tallaght's lineout misfired on a couple of occasions near the Clane line so they couldn't capitalise. Clane took advantage when they spotted a lack of cover in the backfield and chipped through and followed up to touch down and score. Then their explosive openside flanker broke through for a try which was converted to make the halftime score 17-0 to the home team.
Tallaght kept trying but they just couldn't muster their normal attacking rugby. Clane secured the four try bonus point when their powerful centre burst through the middle to score a try under to the posts which was converted to make it 24-0.
Tallaght finally showed some of their attacking potential when Simon Collie took a great line to break through the Clane defence. He made huge ground and though his offload went to ground, full back Rob Browner followed up to collect and score. Rob Hudson converted to make it 24-7. But any hopes of a comeback were quickly dashed when Clane went over for their fifth try of the match to make the final score 29-7 to the home team.
Tallaght coach Tom Leigh was disappointed with the result but urged his team to remain positive. "We felt we prepared really well for the game but it just didn't come together on the field and Clane were worthy winners today. But despite the score, we did some good things out there and I want the lads to focus on mastering the small things and the results will come again."
Tallaght RFC was greatly sad to hear of the death of Maureen Brennan during the week, mother of our coach Gary. Everyone at the club wishes to express the deepest of sympathies to Gary and all Maureen's family and friends.
Man of the match: Patrik Toth
Tallaght RFC
1. Alan Sower
2. Ken McGovern
3. Tony McManus
4. Colin Morrison
5. Patrick Toth
6. Niall Mahon
7. Joe Ivers
8. Adam Nolan (Captain)
9. Andy Rudd
10. David Clarke
11. Aaron Shanahan
12. Daryl Keogh
13. Simon Collie
14. Karl Segrave
15. Rob Browner
16. Andy Caswell
17. Kevin Quinn
18. Gary Kinsella
19. Leön Tanfin
20. Rob Hudson
21. Gav McKeon
Photo: Mark Luttrell