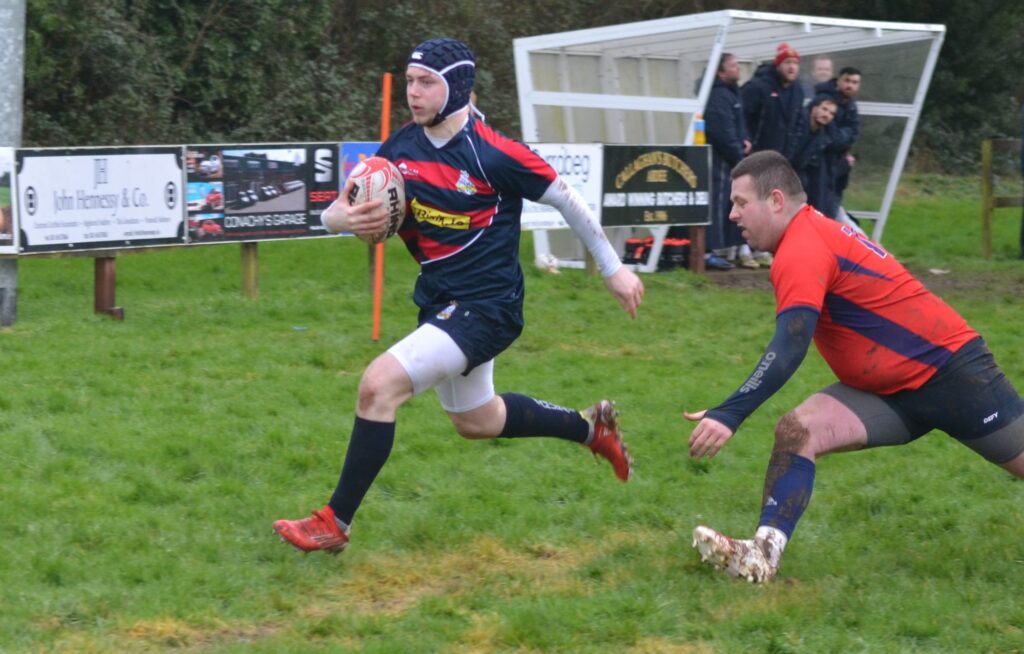 Ardee 22

Tallaght 1sts 7
Try: Adam Nolan
Conversion: Rob Hudson
Leinster League Division 3
Townspark
13/02/2022
The Tallaght men's first team took on Ardee in Division 3 of the Leinster League. Tallaght had beaten Ardee earlier in the season and were looking to complete a double on the team at the bottom of the table. However the agricultural Ardee pitch very much favoured the home team. It was difficult to walk on, let along run on, and the home team adapted much better to the wet, muddy conditions.
Ardee scored the first try after only three minutes taking advantage of some hesitant Tallaght defence to take a 5-0 lead. However Tallaght hit back when Aaron Hickey blocked down a kick and Adam Nolan regathered and touched down for a try. Rob Hudson converted to give Tallaght a 7-5 lead. However Ardee got a penalty when Tallaght couldn't deal with a chip through and they converted to make it 8-7 at halftime.
In the second half Ardee's scrum started to get on top and after one scrum penalty too many the referee awarded Ardee a penalty try to make it 15-7 to the Louthmen. Then in a bizarre two minutes, the referee yellow carded Joe Ivers for his part in collapsing the scrum for the penalty try, an Athy player for something no one could quite figure out and then Karl Segrave for a high tackle. It left 14 playing against 13 in what was not a particularly dirty game.
Tallaght did their best to hit back and spent most of the rest of game attacking but the combination of a slippy ball and a quagmire of a pitch made it nigh on impossible to play any constructive rugby. Eventually Ardee intercepted a loose pass and sprinted the length of the pitch to score a try. The conversion was the last act of the game to leave the final score at 22-7 to Ardee. Ardee deserved their second win of the season and they celebrated wildly, but this was truly grim stuff to watch.
Man of the match: Colin Morrison
Tallaght RFC
1. Alan Sower
2. Ken McGovern
3. Tony McManus
4. Colin Morrison
5. Joe Ivers
6. Patrick Toth
7. Aaron Hickey
8. Adam Nolan (Captain)
9. Andy Rudd
10. David Clarke
11. Leön Tanfin
12. Simon Collie
13. Daryl Keogh
14. Karl Segrave
15. Rob Hudson
16. Andy Caswell
17. Kevin Quinn
18. Simon Gaskell
19. Mick Corrigan
20. Wayne Stewart

Photo: Mark Luttrell