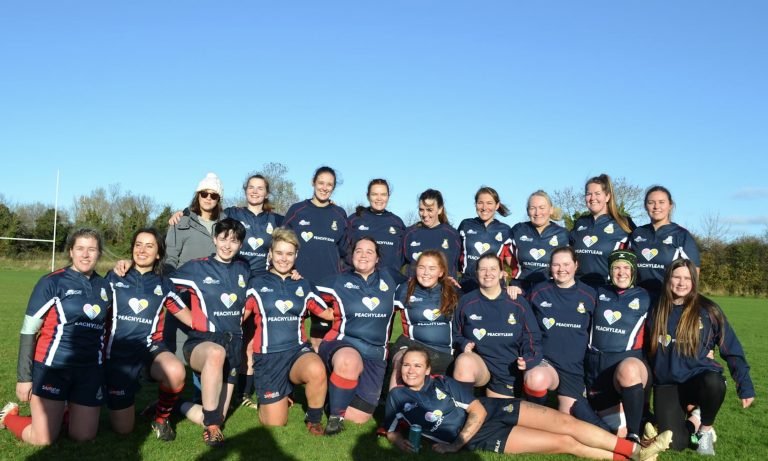 Swords RFC: 13

Tallaght R.F.C 12
Try: Kim Letterfield, Chloe Conroy
Conversions: Louise Leonard

Women's Leinster League Division 5
Toberbunny
01/03/2022
The Tallaght women's team continued their Division 5 league campaign with their final away league game of the season in Swords on a cold Tuesday night.
Swords started well and kicked a penalty to take an early 3-0 lead. Tallaght suffered a blow when they lost Samantha Leddin to a seriously looking ankle injury. Tallaght were stuck in their own half for much of the first half but eventually some good kicking from Grainne Flood got them some good territory. Tallaght were camped on the Swords towards the end of the first half. They looked to have scored tries twice but on both occasions the referee ruled them out.
In the second half Swords kicked another penalty to take a 6-0 lead. Tallaght spurned a few more good chances before eventually taking advantage of the space out wide. After some strong carries from Larissa Marenelli and skipper Martina Fitzpatrick, the ball was switched wide and Doireann O'Byrne put Kim Letterfield away for a fine try to make it 6-5 to Swords.
Swords hit back again though when they kicked ahead and regathered and eventually got over for a try. They kicked a crucial conversion to take a 13-5 lead. Chloe Conroy's try for Tallaght, converted by Louise Leonard was the last act of the game to make the final score 13-12 to Swords.
Tallaght coach Sean Bishop was proud of his team's effort. "It was a tight match with both teams defending well. Swords made it tough for us and we left a few chances behind. But we kept fighting and only lost by a point. A lot of players had good games but we chose two of our newer players Veronica Criado and Nikita Murray as joint players of the match as they both defended superbly. We have our final league game this Sunday at home to Navan and hopefully a good crowd comes out to support the girls."
Player of the match: Veronica Criado/Nikita Murray
Tallaght RFC
Veronica Criado
Emma Irvin
Larissa Marenelli
Aimee Travers
Hilary Allen
Martina Fitzpatrick
Lisa Kennedy
Louise Leonard
Eileen Shanahan
Grainne Flood
Lisa O'Connell
Chloe Conroy
Doireann O'Byrne
Kim Letterfield
Sorcha Burns
Samantha Leddin
Nikita Murray
Report: Jim O'Connor
Photos: Mark Luttrell