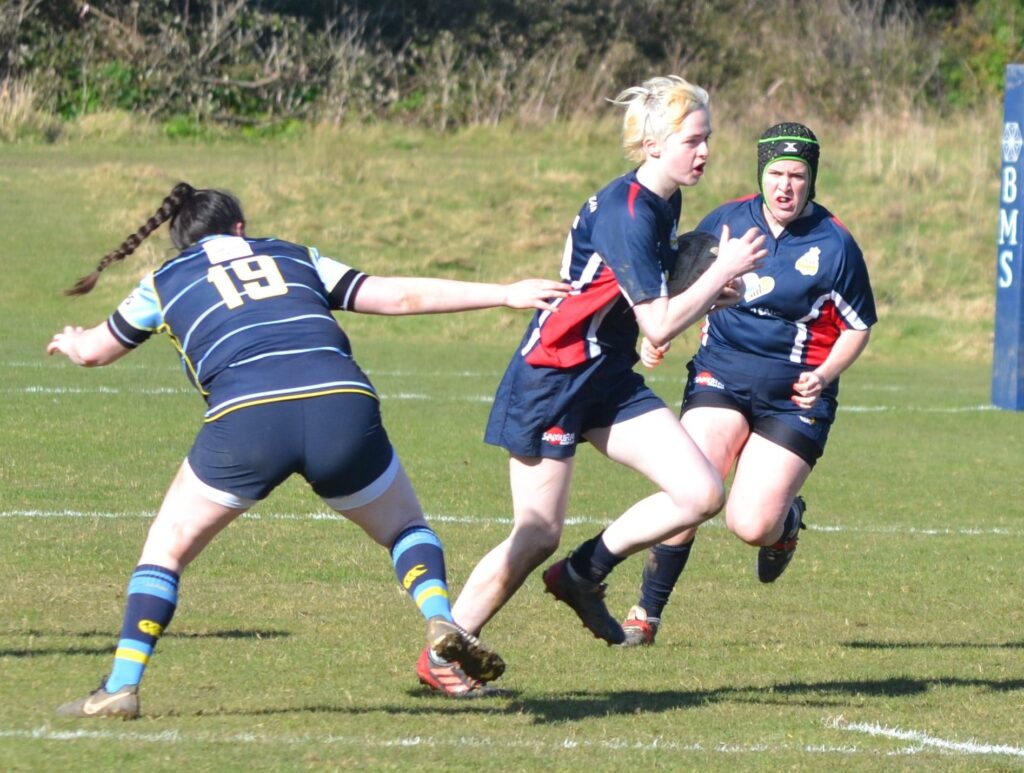 Tallaght R.F.C 7
Try: Aisling Pyke
Conversions: Grainne Scully

Navan R.F.C 42

Women's Leinster League Division 5
Toberbunny
01/03/2022
The Tallaght women's team completed their Division 5 campaign with their final league game of the season hosting Navan on a sunny and crisp Spring afternoon.
Navan dominated possession for the first twenty five minutes but Tallaght's defence held out. Tallaght struggled to get any attack going though. Eventually the Navan pressure told and they scored three converted tries to lead 21-0 at half-time.
In the second half Tallaght replacement Aisling Pyke hacked a ball up the field and showed great pace to follow up and touch down. Grainne Scully coverTed to reduce the deficit to 21-7. However that was as good as it got for Tallaght as Navan scored three more tries with their excellent place-kicker converting all of them to make the final score 42-7 to Navan.
Tallaght forwards coach Andy Grace was proud of his team's effort. "The league schedule hasn't done us any favours. To have no game for six weeks and then two games in six days was tough and I think we same some fatigue at the end there. But credit to the girls they kept fighting and I couldn't ask any more from them. We are very much a team in development so to win three games, be competitive in most of the rest and finish third in the table is not bad going at all. I want to thank all the supporters who came out to support the girls and we're looking forward to the cup now."

Player of the match: Martina Fitzpatrick
Tallaght RFC
Lisa Kennedy
Laura Dalton
Larissa Marenelli
Aimee Travers
Hilary Allen
Martina Fitzpatrick
Kim Letterfield
Louise Leonard
Eileen Shanahan
Grainne Flood
Lisa O'Connell
Chloe Conroy
Doireann O'Byrne
Nikita Murray
Abbie Keeley
Caoimhe Hogan
Aisling Pyke
Report: Jim O'Connor
Photos: Mark Luttrell