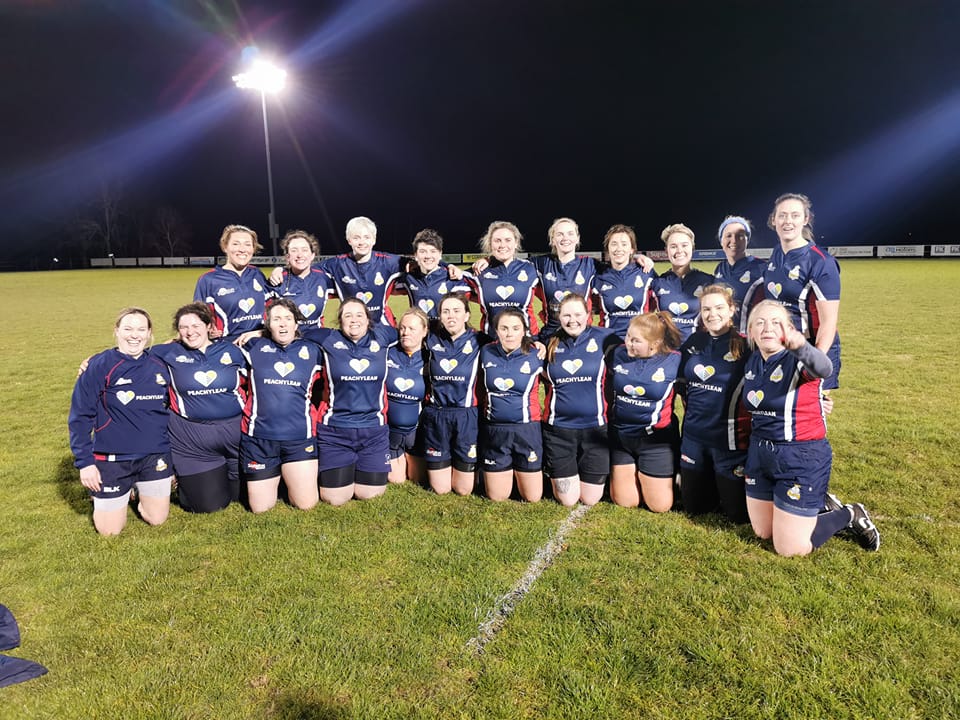 DLSP 15

Tallaght R.F.C 17
Try: Aisling Pyke, Kim Littlefield, Martina Fitzpatrick
Conversion: Grainne Flood

Women's Leinster Division 5 Cup semi-final
Kirwan Park
08/04/2022
The Tallaght women's team took on DLSP in the semi-final of the Division 5 cup on a chilly Friday night in Kirwan Park.
Tallaght had beaten DLSP comprehensively twice in the league but this was a much stronger side and they raced into a 5-0 lead with an early try. The game was then delayed for a long period after a DLSP player suffered a serious looking injury and all at Tallaght RFC wish her a speedy recovery. Tallaght were struggling to deal with the tactical kicking of the DLSP out-half and inside centre. The home team's passing was also crisp and they exploited an overlap to score a second try to take a 10-0 lead at half-time.
When the game resumed Aisling Pyke scored a fine try for Tallaght, bursting up the middle in typical fashion to score under the posts. Grainne Flood converted to reduce the deficit to 10-7 to DLSP. Then after more good pressure from Tallaght flanker Kim Littlefield scored a try off a well worked maul to give Tallaght a 12-10 lead.
DLSP kept going and they scored a try to reclaim the lead at 15-12 with only six minutes left. But Tallaght weren't done and after a series of strong carries, skipper Martina Fitzpatrick forced her way over for a try in the last play of the game to give Tallaght a 17-15 win. Tallaght will play the winners of Navan and Kilkenny, who play tomorrow, in the final in two weeks time.
Tallaght coach Sean Bishop was proud of his team's effort. "DLSP were massively improved on the team we played earlier in the season and they really came out firing in the first half. But we showed great character to keep going and win it with the last play. We didn't pick a woman of the match as the whole squad contributed to the win. But I do want to mention Kim Littlefield and Aisling Pyke, who both had strong games as well as our skipper Martina Fitzpatrick who got us out of jail at the end."
"I also want to mention Caoimhe Hogan who had a smashing game today, making several great runs and tackles. She hasn't been fit to play for most of the season but she's been down supporting the girls at practically every game and it's great to see her on the pitch. We're now looking forward to the final in two weeks time and everyone in the squad will be training extra hard to put their hands up for selection."
Player of the match: The Whole squad
Tallaght RFC
Laura Dalton
Lisa O'Connell
Samantha Ledden
Aimee Travers
Hilary Allen
Martina Fitzpatrick (Captain)
Kim LIttlefield
Louise Leonard
Eileen Shanahan
Grainne Flood
Sorcha Burns
Aisling Pyke
Doireann O'Byrne
Nikita Murray
Abbie Keeley
Larissa Marenelli
Caoimhe Hogan
Veronica Criado
Emma Irwin
Lisa Kennedy
Report: Mark Luttrell/Jim O'Connor
Photos: Mark Luttrell