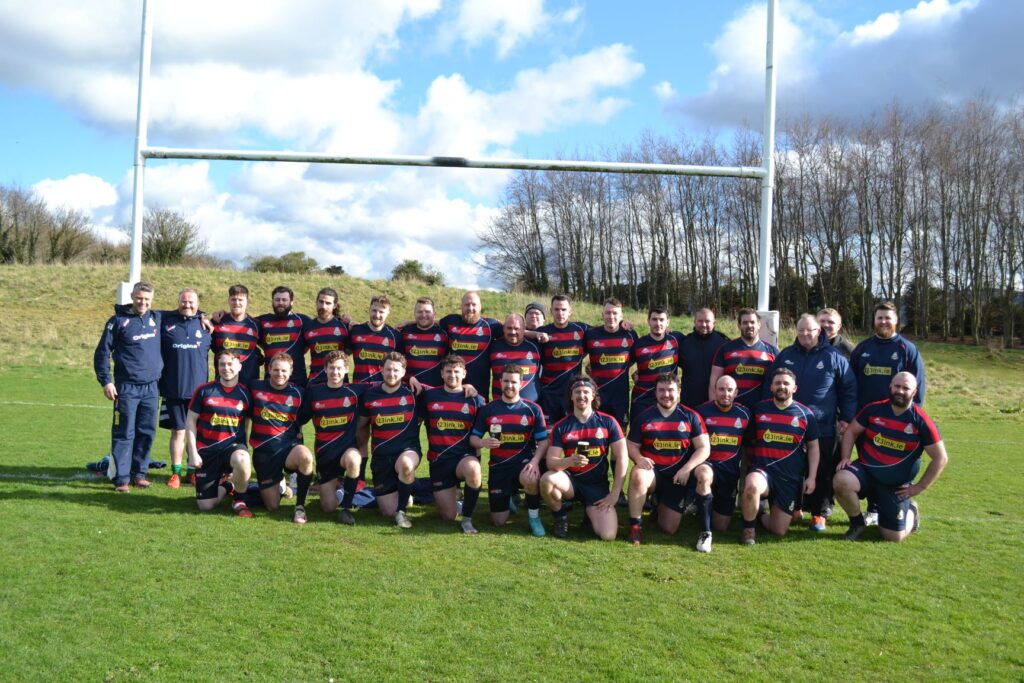 The Tallaght men's first team take on Old Wesley in the Winters Cup final this Saturday in Energia Park in Donnybrook. Kick off is 4.30PM and it's the club's second final of the day as the women's team take on Kilkenny earlier in the day in Old Belvedere.
Tallaght got to the final by first beating AIB/Dogos 25-5 in the quarter-finals. They then lost 26-5 to Trinity College in the semi-finals but coach Gary Brennan and club Chairman Niall Mahon noticed some irregularities in the Trinity teamsheet. Backed up by photographic evidence provided by Mark Luttrell, they were able to prove their case and Trinity were forced to withdraw with the semi-final being awarded to Tallaght.
Old Wesley are Metro 6 champions but they had their own rocky road to the final as they lost their opening tie 36-7 to MU Barnhall. However Barnhall were also found to have fielded an ineligible player and Wesley went on to beat Clontarf 42-22 and Old Belvedere 29-3 to reach the final.
The Tallaght men's coach Tom Leigh is delighted to be in a final after a challenging season.
"We had a very poor start to the season due to a number of issues, with players unavailable, Covid and injuries and we found it difficult to recover. After Christmas we had a very honest meeting and since then everyone has worked very hard and the attitude and commitment has been excellent. The performance of the team improved and come March we started getting the results we deserved and this has brought us to a final which we are all really looking forward to. It's a big day for Tallaght RFC as we compete in two finals."
"This year also proved what Tallaght RFC is all about. The culture within the club has been brilliant as we have come out of a poor period to compete in a final. But the other positive aspect of Tallaght RFC this year is how we welcome all players to our club. This happened last July as Leön Tanfin joined the club having never played rugby before or exposed to the game at a young age. Leön has worked on his game week-in week-out learning all the time and asking questions. His influence and commitment at training has been immense and in the last couple of weeks he has become a starter on the first team and deserves it through all his hard work."

"We haven't played Old Wesley for a couple of years because we're in different leagues now, but we're very familiar with this team and had a few great battles against them three years ago. They will be tough opponents but we know we can match them if we bring our A game. I know our supporters will turn out in force again and we want put on a show for them."
We'll have a supporters guide tomorrow for both finals on what promises to be an amazing day for Tallaght in Dublin 4.