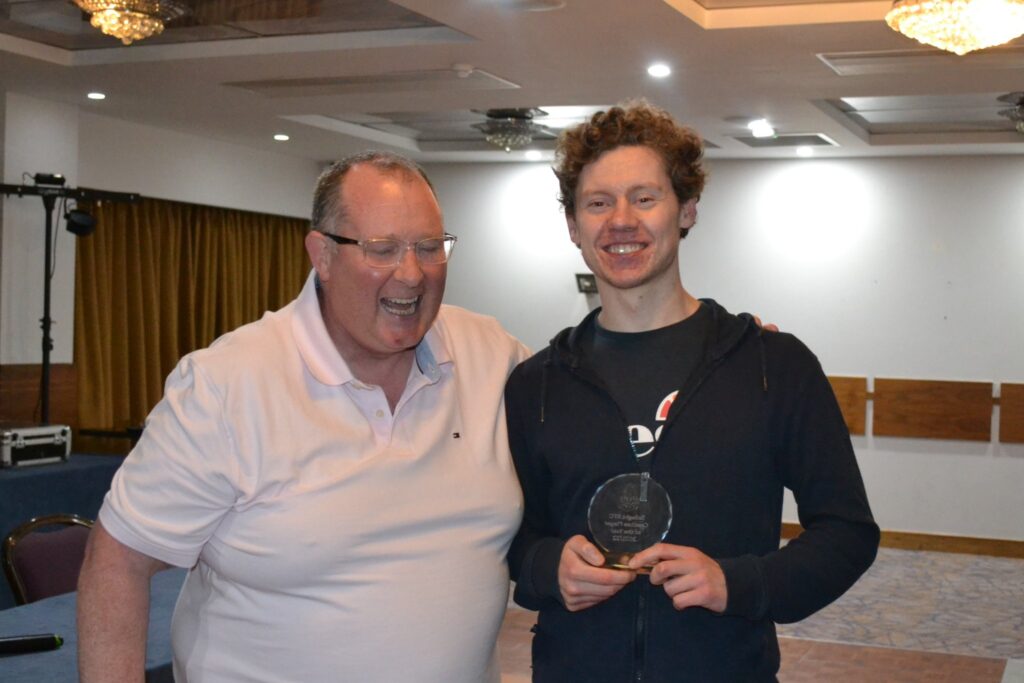 The annual club awards were held at the Maldron hotel on Saturday the 25th of June. First up were the women's team and captain Martina Fitzpatrick was given the award for try of the year for her last minute winner in the cup against DLSP. Then Kim Littlefield won the award for Best Newcomer after she only took up the sport this season. Finally Chloe Conroy Kearns was named player of the year. Chloe had a breakthrough season terrifying defences with her speed and aggression.
Then it was the men's turn and young Leön Tanfin was awarded the seconds team player of the year. Leön only took up the sport last season and massively impressed everyone with his natural athleticism and willingness to learn. Simon Collie was given the award for the try of the season for his fine effort against Old Wesley in the Winter's Cup final. Patrik Toth was then given the Most Improved player award for his outstanding season working tirelessly in the second row. Then head coach Tom Leigh presented Aaron Hickey with the player's player of the year award. After an injury disrupted first half of the season, back row Aaron was outstanding in the second half winning several man of the match awards for his electric ball carrying and aggression at the breakdown. Then Andy Rudd was awarded the coaches player of the year award. Scrum-half Andy was the model of consistency last season and scored several vital tries.
Then Club Chairman Niall Mahon presented the club person of the year award to Andy Grace for his tireless efforts off the field including helping coach the women's team and arranging several very successful fundraisers for the club. Finally there was a final "court session" and a presentation to outgoing head coach Tom Leigh who's moving on after seven years. Tom had a truly transformative effect on the team and the club and brought success that was once unimaginable. His legacy will never be forgotten and the club appreciates Tom and all the Leigh family for their work for the club and wish them the best for the future.
Finally thanks to all the Maldron staff, Keith the DJ and to Andy Grace for organising a great night and also to Mark Luttrell for taking the photos.