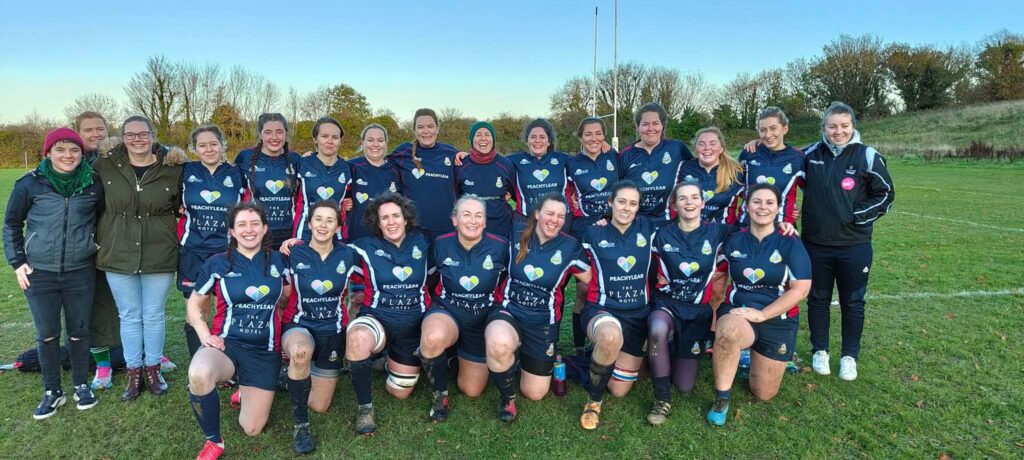 Tallaght R.F.C 12
Try: Ellen Crotty 2
Conversion: Grainne Flood
Ashbourne 0

Women's Leinster Division 5
Tymon Park
20/11/2022
The Tallaght women's team took on Ashbourne in their first home match in Division 5 of the Metro League. They took on third placed Ashbourne looking to main their spot at the top of the table.
As Ashbourne were short of players it was agreed to play 13 a side. Tallaght didn't take long to score the first try of the game. Good handling put wing Ellen Crotty away and she showed her pace to score a try to make it 5-0 to Tallaght. It wasn't long before Crotty was put clear again and she scored her second try of the match which Grainne Flood converted to make it 12-0 after 10 minutes.
To their credit Ashbourne got their defence organised and started to exert pressure of their own but Aisling Pyke and Louise Leonard made some big hits to repel them. Tallaght went close to adding to their score. Larissa Marenelli Pereira had the ball over the line but was ruled held up. Then Grainne Flood went over the line but was somewhat harshly ruled to have led with the forearm in breaking the last tackle before scoring. But Tallaght's defence was excellent and they didn't need to score again as they ran over 12-0 winners and are now four points clear of DLSP at the top of the table.
Tallaght coach Hayley White was proud of her team's effort. "We obviously had a great start and then there was no score for sixty minutes. We kept attacking and went close a couple of times, but I'm actually most pleased that we kept a fine team like Ashbourne scoreless. Our defence and our discipline were excellent and everyone made a strong contribution. Ellen Crotty's two tries got her the player of the match award but Orlaith Plunkett pushed her close. Orlaith was playing her first game for Tallaght and carried really strongly and she got the players's player of the match award. We've got one more game before Christmas away to DLSP in two weeks and we can't wait for the game."
Player of the match: Ellen Crotty
Tallaght RFC
Martina Fitzpatrick
Orlaith Plunkett
Larissa Marenelli Pereira
Aimee Travers
Lisa Connors
Lisa O'Connell
Kim Littlefield
Louise Leonard
Eileen Shanahan (Captain)
Grainne Flood
Ellen Crotty
Nicole Fanning
Aisling Pyke
Nikita Murray
Doireann O'Byrne
Emma Irvin
Veronica Criado
Hilary Allen
Clodagh Cullagh
Niamh Moore

Photos: Mark Luttrell