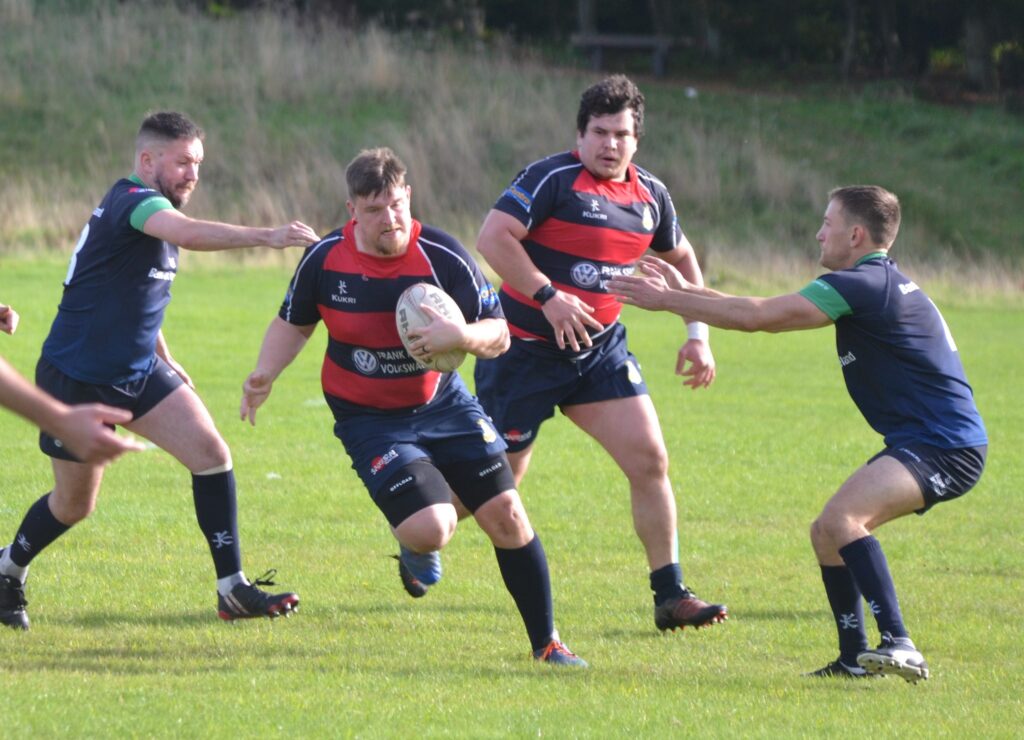 Tallaght 1sts 13
Try: Colin Morrison, Brian Lacey
Penalty: Rob Hudson
Barnhall 41
Metro League Division 6
Tymon Park
30/09/2023
Tallaght took on the Barnhall in their first league game of the season in Metro Division 6.
Barnhall took an early lead with the first try of the game to go five point ahead. Wing Rob Hudson kicked a penalty for Tallaght to make it 5-3. Barnhall's offloading and support running were excellent and Tallaght relied on some fine defence to keep them out for the rest of the half. Tallaght did create some good chances for themselves but when breaks were made they weren't looking to link up with each other. The ball was either turned over or kicked away needlessly and you felt these wasted chances would come back to haunt Tallaght in the second half as Barnhall kicked a penalty to make it 8-3 at half-time.
In the second half Barnhall quickly took control of the match scoring four excellent tries and converting three of them to go 34-3 ahead. Tallaght scrummaged well but they struggled badly to win their own lineout ball and this hampered any chance to get back into the game. To their credit Tallaght kept fighting and did score two late tries through Colin Morrison and Brian Lacey with Barnhall scoring a try in between to make the final score 41-13 to the Kildare men.
Tallaght coach's new coach Adam Nolan was disappointed with the result but saw some positives. "There's been a lot of change to the team since last season and we're bedding in a lot of new players. But I was very pleased with how they played yesterday and it was great for Raheel Hussain to make his first start for the club and he went very well at full back. In the first half we competed really well and maybe left a few chances behind us. In the third quarter of the game, we conceded a lot of points and that was the game gone. But the lads kept fighting to the end and deserved the two tries they got."
"Andy Rudd made some good breaks and Simon Collie tackled himself to a standstill as ever. Colin Morrison and Graham Timmins both put in solid shifts in the pack. But Brian Lacey scrummaged really well and was also excellent in the loose so he is the man of the match. It was a tough day overall but we'll build on that first-half to try to get an eighty minute performance together."
Man of the match: Brian Lacey
Tallaght RFC
1. Alan Sower
2. Brian Lacey
3. Rosemar Alves
4. Patrik Toth
5. Graham Timmins
6. Mick Corrigan
7. Jordan Corrigan
8. Colin Morrison
9. Andy Rudd
10. David Clarke
11. Rob Hudson
12. Daryl Keogh
13. Simon Collie
14. Alexsandro Sadiku
15. Raheel Hussain
16. Andy Grace
17. Adam Nolan
18. Kevin Quinn
19. Dave Mahon
20. Josh Worrall
21. Sean Smyth
22. Pedro Silva

Photos: Mark Luttrell