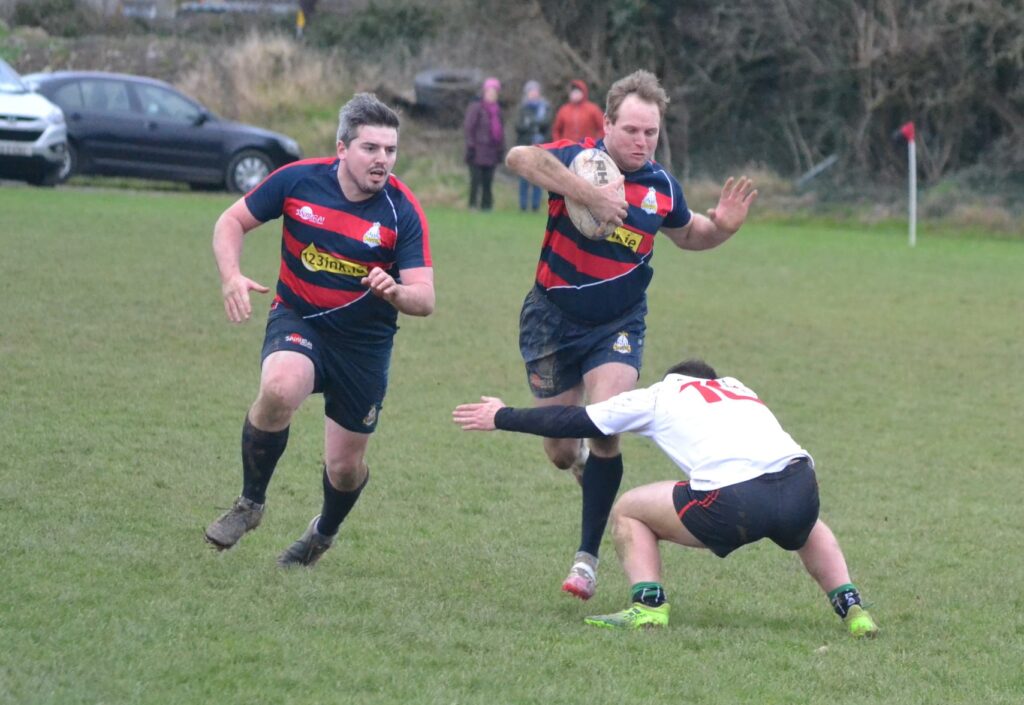 Tallaght 12
Try: Kevin Quinn, Simon Collie
Conversion: Rob Hudson

Dublin University 50
Metro League Division 6
Tymon Park
18/11/2023
Fourth placed Tallaght took on fifth placed Trinity College in Metro Division 6 in Tymon Park.
Trinity quickly showed how dangerous their outside backs were, opening Tallaght up early for a try to go 5-0 up. They scored three more tries and converted two of them to take a 24-0 lead. Tallaght kept fighting though and Kevin Quinn scored a try to make it 24-5 at half-time.
In the second half Tallaght started brightly and Simon Collie juggled a pass before touching down for a try. Rob Hudson converted to make it 24-12 and for a moment it looked like a comeback could be on the cards. But Trinity quickly crushed their hopes by scoring a try from the next play. Tallaght did dominate possession for the next while but poor execution let them down and they couldn't add any more points to their score. In truth Trinity's off-loading and support play was superb and as Tallaght tired, they helped themselves to three more converted tries to make the final score 50-12.
Tallaght head coach Adam Nolan said it was a tough day for his team. "We were missing some key players today but you need to adapt. Credit to Trinity who played some really good rugby, but mentally we were never really in the game and it was a disappointing performance all round. It was a tough lesson for the lads but hopefully they remember the feeling from today and use that to drive them onto improving for the next three games before the Christmas break."
Tallaght RFC
1. Alan Sower (Captain)
2. Brian Lacey
3. Rosemar Alves
4. Graham Timmins
5. Kevin Quinn
6. Sean Smyth
7. Karl Segrave
8. Adam Nolan
9. Daryl Keogh
10. David Clarke
11. Rob Hudson
12. Simon Collie
13. Leön Tanfin
14. Alexsandro Sadiku
15. Raheel Hussain
16. Simon Gaskell
17. Sean Judd
18. Andy Rudd
19. Mark Kenny
20. Luke Worrall
21. Dave Mahon